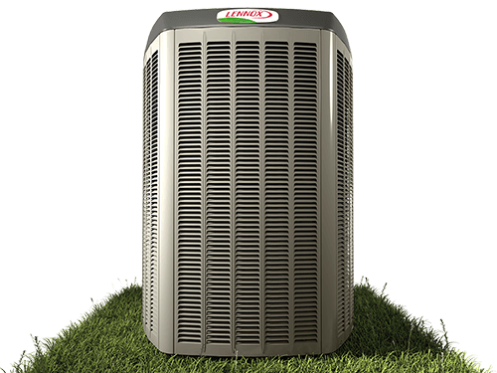 HVAC systems' solid construction enables them to last for several decades, provided you promptly handle repairs and never skip scheduled maintenance. However, even after observing these care regulations, your HVAC system will get to a point where it can no longer function properly. When an HVAC reaches such a point, there will be several signs, five of which are mentioned below.
1. The HVAC System Is Over 15 Years Old
HVAC systems lose their ability to respond to commands and work optimally as they age. At 15 years, your HVAC won't have the power to respond to commands from the thermostat instantly. Remember, the longer the system takes to detect and respond to commands, the longer it takes for your room to be heated or cooled to your preferred levels. And as the system takes longer to heat and cool your house, the more energy it will require. More energy consumed translates to higher bills on electricity.
HVAC systems that are over 15 years old are costly and inefficient, and they aren't a good investment. Therefore, as the HVAC hits that age, you'll need to start thinking of getting a replacement. However, some brands and types of HVAC systems can perform efficiently even at 20 years. Watch out for old age signs, including regular repairs, increased energy bills, and unstable system performance.
2. The HVAC System Is Making Weird Sounds
If you're alert, you will notice your HVAC system makes its normal humming sounds while operating. However, if the humming sounds get too loud to a point it disturbs the serenity and comfort of your loved ones, it means that there is an existing or impending problem. Loud, aggressive sounds from your air conditioner or furnace indicate issues that could mean bigger system problems if not taken care of early enough.
The leading culprit in such cases is a problem with furnace oil. Hissing sounds from the HVAC system are an indication that your system might be leaking. Leaks inhibit your system's performance, cause energy waste, and allow dust to build up in your home. If the system makes a clanking noise, it could indicate that the motor components and blades are loose or worn out. All these problems can be repaired, but if they persist even after repairs and part replacements, you'll need to replace your HVAC system.
3. High Energy Bills and Repair Costs
Your heating and cooling system bills should not keep increasing every month. An increase in energy bills indicates that your HVAC system has a problem that needs to be fixed. As an HVAC system develops mechanical or physical faults, the damaged components will need to work harder to heat your home. A system that's using more force and energy to heat a room will often cost you more on energy bills. If the money you are paying on heating bills is ever-increasing every other month, it's time to consider a newer HVAC system.
The more often that your HVAC system receives repairs for different problems, the higher the probability of it failing. Instead of paying for HVAC repairs continuously, why not buy a brand-new HVAC system?
We're the leading HVAC experts in Cobourg, ON known for offering heating and cooling repair, maintenance, and installation services. We are dedicated to ensuring that our clients get the best quality services to enjoy maximum safety and comfort in their homes. At Comfort Zone Heating & Air Conditioning, we have over 15 years of combined experience. Our technicians are licensed and bonded and can replace and install all furnace and cooling systems. We never disappoint, and we are committed to delivering HVAC services exceeding our clients' needs.
4. The System Keeps Turning Off and On
There are many reasons that an HVAC system can experience difficulties. One reason your heating and cooling system is unable to function efficiently is if it constantly turns on and off. This happens when specific components in your system have been damaged or the system can no longer bear the weight of the load it's being forced to handle. However, if you schedule a repair service to get your system repaired, but it keeps behaving the same way, start thinking of investing in an HVAC system.
That's a clear indication your furnace can longer heat your home or is worn out beyond repair. The more you keep on forcing the damaged unit to heat your home, the higher the risk of experiencing other problems such as foul odors and increasing bills. It's way more reasonable to check with your HVAC system manufacturer to order a new system that's more efficient and cost-effective to operate. It's good to remember that not every furnace that turns on and off constantly needs to be replaced. The culprit may be a wrong thermostat temperature setting or a faulty component in your furnace.
5. You Can No Longer Keep Your Home at Comfortable Temperatures
Your furnace and cooling system's core function is to control and maintain your home's temperature at a comfortable level. If you must stay in the cold even when your HVAC is powered on during the winter season, you ought to reconsider your decision to keep the current furnace system. Any functioning and well-maintained furnace won't disappoint when heating your home. It will respond to commands instantly and always heat your home to your desired temperatures with minimal struggle. Things that can make your furnace fail are dirty air filters, faulty motors, low refrigerant levels, and faulty capacitors.
Likewise, if your cooling system no longer cools your home as you need, it could mean that it's faulty. Mostly, if you're noticing that your home can't stay cool even when the cooling system is on, you might need to consider replacing your whole HVAC system. Before you buy a replacement HVAC system, talk with your technician to diagnose your system's problem. You might be surprised to realize that your HVAC system has a minor problem that can be fixed easily.
Whenever you finally decide that it's time to do away with the old HVAC system and get a new one, don't waste time hiring technicians that can't be trusted. We at Comfort Zone Heating & Air Conditioning are trustworthy and our skilled technicians have many years of experience in providing solutions for all types of HVAC problems. We repair, install, and replace old and faulty HVAC systems and offer a lot of other HVAC-related services.
You can call our technicians any time if you think your indoor air quality needs improvement. We offer premium indoor air quality services and ductless system installation and repair services. We know how to clean clogged air ducts and replace dirty and old air filters in your cooling system to maximize the efficiency of the system. We are the top-leading technicians to call when you want to boost your cooling system's efficiency.
Contact Comfort Zone Heating & Air Conditioning anytime you want to install or replace your household water heaters or heat pumps. We have successfully installed thousands of heat pumps and water heaters in different homes throughout Cobourg, ON. Our customers are happy with the quality of services we deliver and have always recommended us to their friends and families. So, whatever plumbing-related project you have at hand, call us now to schedule an appointment.