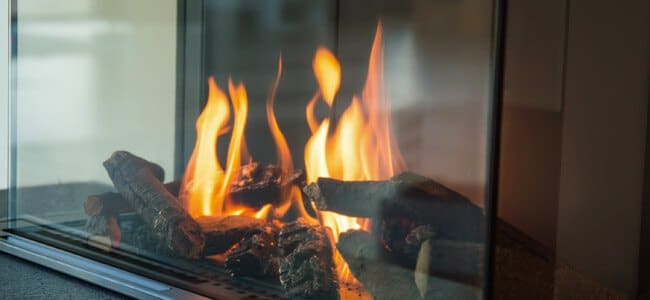 Residents of Cobourg, ON, and the surrounding areas depend on Comfort Zone Heating & Air Conditioning for prompt fireplace installation and repairs whether scheduled or due to an emergency. With Cobourg averaging a frigid 13°C during winter, our Comfort Zone Heating & Air Conditioning fireplace technicians stand ready to ensure your home stays as warm, cozy and comfortable 24/7. We are the "Home of the 100% Happy Customer Guarantee", making us the fireplace unit team of choice here in Cobourg!
Let Us Troubleshoot and Repair Fireplace Unit Problems
We're familiar with all kinds of fireplace issues. Count on us to get your fireplace working as normal through our expert diagnosis and repair. Is your pilot light going out but you know gas is flowing. This could mean the spark ignitor is bad or there is dirt between the thermocouple and igniter that prevents ignition. An improperly set thermostat can sometimes affect ignition, especially if it is set too low or is getting ready to fail. Shrieking or grinding noises coming from your gas fireplace is likely a blower issue. Soot accumulating more rapidly than usual typically means your fireplace has problems with the airflow. Too much gas and not enough air produce soot and bad odors.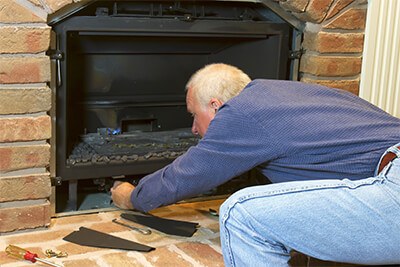 We're familiar with all of these issues and more. We'll show up right away to resolve any problem you're facing with your fireplace unit. Cobourg residents call on us most often to install and repair propane or natural gas fireplaces.
Some common issues affecting gas fireplaces include:

Pilot light won't stay lit
Grinding noises

Thermostat issues
Excess soot
We also offer complete installation of affordable, top-quality propane gas and natural gas fireplaces. Rest assured you will find the perfect fireplace style and design that seamlessly fits into your home decor when you browse our extensive selection of fireplaces. We also repair and maintain all major fireplace brands regardless of where you purchased your fireplace.
One-Stop Fireplace Repair and Installation Company in Cobourg
WEET-certified Comfort Zone Heating & Air Conditioning is proud of our 100 percent customer satisfaction guarantees and our licensed technicians are dedicated to ensuring you and your family are safe and comfortable in your home. We offer free estimates and provide financing with approved credit. Comfort Zone Heating & Air Conditioning is a family-owned and operated company that stands by our motto "Home of the 100% Happy Customer Guarantee". That's why when you call us, you will talk directly with a member of the family, not a stranger at a distant call centre.
Contact Comfort Zone Heating & Air Conditioning today for fireplace installation, repair and inspection services!